Lacquer makes an impressive protective finish on surfaces like wood and more, but can you spray lacquer over acrylic paint?
Yes, you can spray lacquer over acrylic paint. As much as cellulose and acrylic paint has different films, they are compatible!
When these two ( lacquer and acrylic paint) combine, they produce a hybrid film, even though the acrylic is pigmented to form a paint.
Before spray painting lacquer over acrylic paint, ensure that your paint has cured properly.
Spray painting lacquer over a dried and cured acrylic paint ensures that you have a sleek and durable finish, unlike in cases where the paint fails to cure.
The bond formed between lacquer and acrylic paint does not crack unless you subject it to extreme humidity and temperature fluctuations.
This article has more information on lacquer and acrylic paint, please go through it carefully for more insight.
What Is Lacquer
Lacquer is a hard, usually shiny finish or coating applied to wooden or metal materials. 
It is mainly made from resin from trees and waxes and has been used since ancient times.
The resins in lacquer are dissolved in solvents. The resin is clear or colored (by adding pigments to the solution).
This formula is applied to surfaces of materials in liquid form, with spraying being the most preferred application method.
The solvent in the formula dries through evaporation, leaving behind a thin, tough protective film covering the surface of the face material. 
Lacquer coatings enhance the appearance of the surfaces to which they are applied by creating a high gloss finish that is smooth and durable. 
What Is Acrylic Paint?
Acrylic paint refers to a fast-drying paint with pigment suspended in acrylic polymer emulsion and plasticizers, defoamers, stabilizers, metal soaps, or silicone oils.
The majority of acrylic paints are water-based; however, they dry to a water-resistant layer.
Sometimes, a finished acrylic paint resembles a watercolor, an oil painting, or a gouache, depending on the amount of paint that is diluted with water.
Other formulas that affect the final acrylic paint finish when used for dilution are acrylic gels, acrylic mediums, or pastes.
Note: Acrylic paint finish can also develop its unique characteristics not attainable with other media.
Water-based acrylic paints are synonymously used as latex house paints.
Latex is a technical term for a suspension of polymer microparticles in water. 
Interior latex house paints are mostly a combination of binder, pigment filler, and water.
Exterior latex house paints can sometimes be a co-polymer blend.
However, the best outdoor water-based paints are 100% acrylic, thanks to the elasticity of the acrylic paint, among other essential factors. 
Can You Spray Clear Coat Over Acrylic Paint?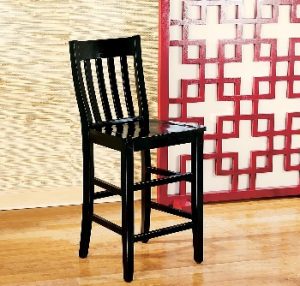 Yes. You can spray a clear coat over acrylic paint. It is a popular practice in cars with acrylic paint enamel.
The clear coat provides a buffer between the paint and the elements. 
Also, water-based polyurethane works for acrylic/latex paint.
However, it would be best to avoid oil-based polyurethane products as they create an amber or yellow hue.
On top of that, we have Createx, a water-based product that provides low-order attributes as acrylic paints.
But, although it projects the paint from harsh winter conditions, it does not give a urethane-like glassy look.
Therefore, ensure that you predetermine the desired finish before you choose a formula.
What Do You Spray Over Acrylic Paint?
You can opt for varnishes for acrylic paint.
Luckily, we have several types of varnish to choose from, and once you specify your project needs, you can make a prudent decision.
For instance, we have acrylic resin and acrylic polymer varnishes. However, acrylic resin varnishes are stronger and glossier than acrylic polymer varnishes.
Besides that, they give a clear finish to your project.
Also, if you desire a high-gloss finish, it would be best to consider an acrylic resin varnish.
But before you apply the final varnish, you need to get an 'isolation coat' over the painting.
The practice helps if you want to use a satin or matte varnish, which may appear cloudy.
On top of that, ensure that the isolation coat dries completely before varnishing the painting.
Unfortunately, acrylic resin varnishes are toxic if you inhale them. Therefore, you need to be in a well-ventilated area as you apply them.
Also, you can consider mineral spirits to thin the formula and clean the brushes once you finish the work.
On the other hand, acrylic polymer varnishes are non-toxic. The formulas are easy to dilute with water and make the application process fast.
In addition, with water and soap, you can easily clean your brushes. So, you do not need to incur added costs on cleaning agents.
Additionally, it is prudent to invest in the varnish selection process by getting the correct tools for the job.
For instance, you must determine if the formula works best with a brush or a spray.
Some people prefer brush-on varnish because it is easy to control the outcome, while others opt for spray varnish because it is less tiresome.
Regardless of the application techniques you adopt, as long as you follow the correct thinning process and application, you are good to go.
How Do You Lacquer Acrylic Paint?
Use a shallow container to hold the varnish as it helps to limit the formula amount on the brush.
Then, brush gently from the center to the edges to keep varnish from dripping down the sides.
Remember that two thin layers are much better than one thin coat. Therefore, if you want a glossier look, consider adding more layers.
Also, ensure you apply a little varnish for each coat for a better outcome,
In addition, go over the layer once more before it dries up to remove any bubbles or inconsistencies.
If you have a larger painting project, you can divide it into sections.
Follow the various shapes on the painting to get your painting segments, as it helps to capture the dimensions more clearly.
Finally, keep your painting from hair and dust by covering it as it dries.
What Clear Coat Can You Put Over Acrylic Paint?
A water-based polyurethane provides an excellent clear coat for acrylic paint.
Also, you can get it in a spray which makes it more convenient to use, especially if you have big projects.
On top of that, it would be best if you don't confuse the formula with an oil-based polyurethane.
Although the products serve the same purpose and may appear similar, the oil-based solution creates a yellow hue to light colors.
Therefore, it will not deliver a clear coat as you expected.
Can I Spray 2k Top Coat Over Acrylic Paint?
It is possible to spray 2k over acrylic paint. However, please consider the following tips.
First, coat the surface with a 2k primer before application. The 2k topcoat will not adhere to the acrylic regardless of other preparation techniques.

Then, check whether you got the correct formula, as not all 2k primers work well over acrylic.

Finally, pre-wash the surface before sanding, as most acrylics have silicon-based polish on them.
Can I Use Hairspray to Seal Acrylic Paint?
Hairspray is not permanent or waterproof. Therefore, it is not an excellent acrylic paint sealant.
In addition, some components in hairspray and paint can react badly with each other. As a result, the paint can get gooey or melt.
What to Seal Acrylic Pours With?
There are three major products that you can use to seal acrylic pours with, and expect fantastic results. They are varnish/enamel spray, gloss medium/ gloss varnish, and resin.
This product is popular in various kinds of crafts and artwork. Also, it is a perfect alternative if you have a tight budget.
However, do not expect an ultra-high gloss finish or a quick turnaround.
The varnish is easy to use and offers a quick drying time between coats. But be sure to read the package thoroughly before application.
On top of that, it would be best to use the product in a properly ventilated area as it has a very strong odor.
Gloss Medium/Gloss Varnish
The formula delivers a glossier, thicker, and stronger finish than the enamel spray. It is also easy to obtain as you will find it in many stores and is affordable.
On the downside, the varnish has a long drying time between coats. Also, rollers and brushes may leave marks after application.
But, once you allow the required cure time and use the recommended application procedures, the solution delivers a perfect finish.
Resin is a superior product that offers an ultra-high gloss finish for your latex acrylic paint pour. It makes the piece look like water. Fantastic! Right? 
In addition, the product gives dimension to your work and makes the colors' pop.'
Also, although resin has a long drying time and can fail if you do not mix it correctly, you can safely use it indoors.
So, if you have some coins to spare, this is an excellent option.
How to Seal Your Acrylic Paint Pour
There are multiple methods to employ when sealing your acrylic paint pour. However, they depend on the products you use and the overall look you want to achieve.
Resin, varnish, and gloss medium formulas have different application techniques. Please consider the following tips for each product.
Varnish or Enamel Spray
Spray the surface completely. Ensure that you get to the sides and the front.

Use the spray in a well-ventilated room or outdoors.

Consider a minimum of 2 coats to get a desirable finish. However, do not restrict yourself because even four coats may work wonders on the final look.

Spray each layer evenly and thinly. Also, keep the can upright during the job.

Avoid using the formula in temperatures below 50°f / 10°c.
Gloss medium/Gloss varnish
Get a blowtorch to eliminate bubbles in the finish.

Use multiple thin layers as they work better than fewer thick ones.

Ensure you get to the canvas sides.

Avoid shaking the product, as you will only increase the bubbles.

Consider synthetic brushes over natural brushes. In addition, if you can get pallet knives, the better!
Resin
Spread the formula evenly on the surface.

Run a blowtorch and pop any bubbles in the resin.

Keep the surface leveled and covered for 24 hours. This move helps to keep dust and hair from interfering with the results.

Use the Art Resin Calculator to get the correct resin amount you need for the work.
Here's Additionally Information on How to Seal Acrylic Paint Pour:
How Do You Seal Acrylic Paint on Clothes?
Using a medium is among the most effective ways of sealing acrylic paint on fabric.
Also, you can iron the painted area for about five minutes. But, ensure that you have something between the iron and the paint.
Additionally, some acrylic paint products are too thick for material use and do not adhere properly to the fabric. Hence, ensure that you get the most suitable product. 
Acrylic paint stays permanently on clothing, but be careful not to use washable acrylic products.
Also, it would be best to separate acrylic clothing from normal clothing on the first couple of washes after application.
So, how do you paint your fabric with acrylic paint? Check out the tips below.
Use a suitable medium to soften the material, making the paint adhere better.

Remove any protective coating from the material.

Place plastic or a newspaper on the floor.

Wear some old clothing if you do not want to ruin your clothes or get dirty.

Run the material through the washer before painting.

Concentrate on a porous surface that does not absorb paint.
Can You Use Modge Podge to Seal Acrylic Paint?
Modge podge works well as a sealer; you can use it to protect acrylic paint, paint, stain, and fabrics. It works like glue and adheres to porous materials.
Also, the product dries clear and offers a durable, fast-drying, and smooth finish. Therefore, please do not shy away from using it.
However, modge podge is not waterproof. Thus, it would be best to seal it with an acrylic sealer. The exercise enhances its durability and reduces tackiness/stickiness.
How Do You Make Acrylic Pour Glossy?
Ensure that you mix the gloss medium into the paint and then paint as you would on a regular project.
Also, give the paint time to dry to help it adhere better to the varnish.
In addition, you can apply a high gloss varnish once the paint cures. It delivers a high gloss finish that highlights abstract paintings' color.
Best Resin for Acrylic Paintings?
Resin is an essential component for acrylic painting projects. It creates fantastic artworks and enhances their clarity, brilliance, and luminosity.
Also, resin casting is an interesting way to accent painting that flows like a liquid before hardening.
So, let's check out various resin formulas you can purchase for your projects.
Art' N Glow Clear Casting and Coating Epoxy Resin
This formula works for wood, granite, concrete, canvas, ceramics, rocks, precious stones, paper, and crystal clear finish. Also, you can have it for casting objects into desired molds.
The resin delivers the highest quality possible for acrylic pouring, coating, and casting jobs.
It is also a perfect alternative for craft pigments such as glow-in-the-dark colors.
Besides that, the product is self-degassing, self-leveling, and odor-free.
You can also mix the solution with resin tint, pearl powder, and alcohol ink to create a unique fluid pour.
Therefore, if you haven't tried this product, now's the time!
Check Latest Price
DR. CRAFTY Clear Epoxy Resin Crystal Clear Kit
CRAFTY offers everything you need as it comes with additional accessories to get you started immediately.
The kit has 5x wooden mixing sticks, 2 x 3.38-ounce measuring cups with spouts, and a plastic spreader to deliver a uniform finish.
The resin formula works excellently for crystal clear coating, acrylic pour painting, casting, and jewelry making.
Also, it is easy to use, and you will not get confused during the mixing stage.
In addition, the formula remains crystal clear all the time and is resistant to yellowing. It is toxic-free and perfect for indoor use.
Check Latest Price
NAKED FUSION Epoxy Resin for Art Crystal Clear Formula
Naked Fusion is a custom resin formula for artists. It delivers crystal clear finishes and luminescent colors when you add MICA pastes and pigments.
In addition, the solution has non-toxic and odor-free attributes for enhanced air quality as you work.
The formula is self-leveling, UV resistant, and dries to deliver a solid finish with a high gloss mirror shine.
Also, you can enjoy more than 45 minutes of smooth working time, which gives you time to be creative.
Check Latest Price
Teexpert 16OZ Epoxy Resin and Hardener Kit Crystal Clear for Acrylic Art, DIY Crafts
This resin solution is easy to cast as it has detailed application instructions. Thus, you can comfortably use it regardless of being a beginner or a professional.
In addition, Teexpert 16OZ is fast curing and creates no bubbles if you stir slowly and evenly.
The product is compatible with craft pigment powder and glow-glitter colorant that helps enhance its finish.
Also, you can use it for silicon molds and plastic molds, drawings, jewelry, canvas paintings, and artwork.
Check Latest Price
FanAut Epoxy Resin Crystal Clear for Art, Crafts
FanAut Epoxy resin comes fully packed to handle all your project needs.
For instance, the product kit has two pieces of droppers, 250ml of resin and 250ml of hardener, one pair of rubber gloves, and two pieces of usable sticks.
The formula has a 1:1 ratio and is thus easy to mix. It is easy to pour and has a cool 40 minutes of work time.
On top of that, you can use the product indoors as it is odor-free, self-leveling, and degassing.
Finally, you will enjoy excellent anti-yellowing properties that guarantee color stability for superior quality.
Check Latest Price
Once you select the most suitable solution for your project, you need to follow the correct procedure to complete the work. It is as follows:
Ready all the supplies you need for resin pouring.

You can mount the acrylic painting on the panel using glue or paint directly.

Mix the correct resin and hardener amount and stir for about four minutes. Also, ensure that you scrape the sides and bottom of the mixing container. It would be best to use hand gloves for health safety.

Pour the resin into the painting's center and spread it out using a stick or plastic spreader.

Pop the bubbles by moving a torch from side to side.

Cover the painting with a cardboard or plastic tote for about 24 hours until it is completely dry.
How to Keep Acrylic Paint From Chipping
Acrylic varnish is most used to seal paintings and offer protection against surface damage and fading.
It also works well when used to protect acrylic paint against flaking off a glass surface. 
You will readily find varnish in art stores; they are simple to use and, above all, effective.
Note: You can consider clear spray paint for sealing your acrylic paint. Also, it would be best to use Rust-oleum Crystal Clear Enamel to get a semi-gloss finish.
Once you get the solution:
Lightly brush on a thin water layer and apply a gesso layer. Then, try to paint 'cloud shadows' on the layer.

Use a clean brush to tap on a thin water film over the first layer. 

Also, you can consider more cloud colors for enhanced results.

Let the layers dry completely. You can even use a hairdryer to fasten the process.
Additionally, the paint misbehaves if you do not allow it to dry completely. The front part of the paint dries up easily, while the inner layers take longer to dry.
Therefore, even if the acrylic paint feels dry, ensure that you give it more time to cure.
The drying time largely depends on the humidity and temperature levels. You find that ¼ inch thick films may take months to dry completely. 
However, you can observe the guidelines below to get things right from the start.
Ensure that you use an acrylic gesso, not an oil one.

Use a softer brush as a bristly one may lift off some paint as you work. Also, ensure that you use the brush gently, as pressure may also cause lifting.
How Do You Waterproof Acrylic Paint on Wood?
You can waterproof acrylic paint on wood by applying a clear sealant. Ensure that you choose a flat finish, wax-based sealant, or polyacrylic formula.
Also, allow the paint to dry before you apply the sealant.
In addition, ensure that you sand the lumber, wipe it, prime the surface, and paint it to deliver an even and smooth finish.
How Do You Cover Resin With Acrylic Paint?
The first step is to clean the painted surface. So, use warm soapy water to wipe off the surface. Also, use a toothbrush to reach for difficult places such as scratches.
The cleaning process removes anything that remains after the casting process. Therefore, the paint will adhere better to the surface. 
Then, sand the resin to keep it smooth and even. Also, the resin may run into the join during casting and form noticeable ridges. So, have a knife nearby to remove them.
You must also fill any visible holes by checking if the resin produces any bubbles.
It would be best to use epoxy putty to fix such surface problems that compromise a smooth finish.
Also, once the putty dries, smooth the surface again with 600-grit sandpaper.
Use the resin primer and let it cure thoroughly. Then, smooth the surface gently as you add more layers.
Additionally, you can get Gesso as it prepares the surface, but it will not work as a spray primer. 
In addition, primers are available in three colors: black, white, and grey, and you need to consider the paint's color before you choose.
For example, get a black primer for darker and white primer for lighter paints. If you mix various paint colors, white or grey will work best.
Consider several paint layers as they deliver a strong and durable finish. Use a synthetic brush as it helps in applying more delicate strokes.
In addition, ensure that each coat dries before you apply the next one for smooth, expert finishes.
Protect the finished surface with varnish spray. Spray the formula and allow it to cure completely.
This move helps to prevent chipping and UV light damage. Therefore, please do not skip it. 
Also, bear in mind that painting resin requires patience. Do not rush the process and allocate sufficient drying time to every coat.
In addition, do not pile up the formula in one move to get an opaque look. Instead, adhere to thin, multiple layers as they are more even and smooth.
Working with resin has multiple benefits. For instance, you can always wipe it off as long as it is wet. Also, if it dries, you can scrap it off.
Therefore, you can easily redo your work even if you blander and make a mistake.
In addition, since you work with layers, if you scrap a coat accidentally, it should smooth and even out as you add other layers.
Also, you can add straight edges using masking tape.
Lastly, remember that the resin surface is usually smooth and, thus, will not deliver a perfect opaque effect with a single brush stroke.
So, be patient and add as many layers as required to give you your desired finish.
Frequently Asked Questions
Here are some of the most common questions that different people ask about lacquer and acrylic paints:
How Durable Is a Lacquer Finish?
Lacquer is strong and lasts longer than any of its competitors. It will not chip or flake.
In addition, you cannot compare it to polyurethane, varnish, or shellac, as it remains clear for years without yellowing.
How Much Time Should I Allow for the Coats?
It would be best to leave 20 to 30 minutes between lacquer coats. Also, prevent the formula from running by ensuring that the coats are not too thick.
Can I Seal Acrylic Paint with Nail Polish?
No, I do not recommend nail polish with acrylic paint. It is expensive, and the fumes are not safe.
Also, the polish reacts badly with acrylic paint and will not deliver any desirable results. 
Conclusion
Painting is a craft that allows you to experiment as much as you can. However, you can only opt for compatible formula combinations and techniques.
More specifically, if you work with acrylic paint, it would be best to get the most suitable solutions that offer a quality film. Therefore, one of the queries to answer is:
Can You Spray Lacquer Over Acrylic Paint?
Yes. It is possible to spray lacquer on acrylic paint as it settles on the paint as a coating.
Also, the formula combines wells with acrylic paint to deliver a strong and durable finish. Therefore, a perfect sealer for your artwork.
In addition, the finish does not crack or peel unless in cases of fluctuating temperature and humidity levels.