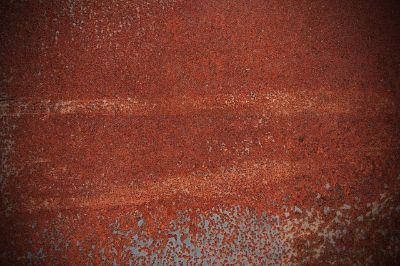 Rust is a by-product of a chemical reaction (oxidation) between a metallic surface, moisture, and oxygen. If left untreated, rust will eventually eat through the metal, leaving it weak and unappealing. Painting is the simplest way of treating rusted surfaces. However, you will require specific products to ensure that your surface is safe from further corrosion. Because of this, many homeowners ask, can you paint Hammerite over rust?
Yes, you can paint Hammerite over rust because its manufacturers specifically formulated the product for direct application on rust. Hammerite contains special anti-corrosive pigments that stop the formation of rust. Because of this, you do not have to apply a metal primer for corrosion protection as you have to before using other metal paints.
Also, since Hammerite can be applied directly on rust, you will do minimal surface preparation before applying the product.
Keep scrolling to find out more information about other best products to use and proper practices to follow when painting over rust.
Does Hammerite Paint Stop Rust?
Yes. Hammerite paint stops rust by providing two-way protection for the metal surface it covers. Manufacturers used a unique alkyd technology that allows the paint to dry into a tough layer that restricts the contact between the metal underneath with oxygen and water. Without oxygen and moisture, oxidation of the metal will stop; hence no more rust will form. 
Additionally, Hammerite paint can withstand harsh environmental conditions such as high heat; hence it doesn't crack easily. Because of this, the metal will stay protected for much longer. 
Note: The limit of the protection of Hammerite paint depends on the extent of corrosion on the metal. If the rust has penetrated beyond the surface of the metal, the paint may not stop its corrosion and eventual degradation. So, it would be best to ensure that your metal is still in good shape before proceeding with your project.
Can You Paint Over Rust Without Sanding?
If you paint over rust without sanding, you run the risk of the paint blistering and eventually peeling with time. When metal corrosion becomes extensive, part of the rust formed will start flaking and falling off. 
So if you paint directly on the damage without removing the loose flakes, the metal will keep shedding the loose rust. Eventually, the flakes will push out on the dried paint until it blisters or peels off. 
Even if you intend to use a direct-to-metal paint like Hammerite, it is still best to eliminate as much flaky rust as possible before application to ensure the best results.
Use a metal scrub brush or sandpaper to scrape off the rust, then remove the grit and grease with a degreasing solution to ensure satisfying results. Let the metal air-dry completely before applying any product to it.
How Long Does Hammerite Paint Last?
Hammerite paint can protect metal against rust for up to 8 years when applied as instructed on the manufacturer's label. However, this time estimate only applies to metal furnishings and decors in "normal" conditions such as inside a house or any area away from direct heat.
Hammerite paint is an alkyd-based paint. These types of paints tend to fade or chalk with constant exposure to heat or UV radiation. So if you use Hammerite paint on your patio furniture or barbecue grill, you will have to repaint a single coat of the product after every 2 or 3 years to maintain the beauty of your projects.
Hammerite paint that is still in its original unopened container can last for a minimum of two years when stored at 70°F. So, if you have an unopened can of Hammerite paint, store it in a dry and well-ventilated area to ensure that it lasts longer.
What is the Toughest Paint for Metal?
The toughest paint products to use on metal are oil-based. They are durable and perfect for use on outdoor metal surfaces such as gates and fences and heavy indoor items like window frames.
Manufacturers formulate oil-based paints with alkyd 0r plant-based oils and solvents that cure into a rigid coat. The layer acts as a protective barricade between the metal surface and the elements surrounding it. It repels water and stains and keeps oxygen from reaching the metal underneath hence hindering rust formation.
The coat is easy to clean, and its hardness makes it invulnerable to scuffing and other dents.
Before applying metal paint, it is best to apply a coat of primer on the surface to ensure a smooth and even finish. However, with oil-based metal paints, you can skip the priming and still end up with a decent-looking project. Even though using these products without a primer is possible, I still recommend priming to keep your project intact and beautiful for longer.
As with all products, oil-based metal paints also have some downsides. First, they tend to be more expensive compared to water-based metal paints. Furthermore, since their formulation is heavy to ensure durability, oil-based paints take much longer to dry than their water-based counterparts.
The solvents used in oil-based paints make them extremely flammable, and they produce fumes with a very unpleasant smell. So, I urge you always to wear protective gear when handling these paints indoors or strictly use them outdoors with ample ventilation.
In addition, be careful not to spill oil-based metal paint on any other surfaces because removing such stains can be a daunting task.
Do I Have to Remove Rust Before Painting? 
You don't have to remove rust before painting because there are chemical methods of treating the corrosion. If you dread the idea of sanding down and cleaning large patches of loose rust, you can use a rust converter to chemically change the rust into a smooth, paintable surface in a few minutes.
Even though chemical rust converters work well, I still recommend scraping and sanding off any loose rust on your metal surface before painting. Removing rust requires a little more work, but that extra preparation step will go a long way in helping your project yield better results.
If you want to avoid the hard work of sanding, you should opt for chemical rust removers. These products will slowly dissolve all the rust on your surface, leaving a clean area to paint. However, if the corrosion is too much that the metal forms holes or some parts are bendable by hand, I recommend replacing the rusted surfaces before painting to avoid future problems.
How Do You Treat Rusted Metal Before Painting?
The method and the amount of labor you will use to treat a rusted metal surface largely depends on its level of corrosion. Below is an explanation of how to deal with each of the corrosion levels.
Light Rust – If your rust problem has just started, you won't need to do a lot of preparation work before painting. Start by cleaning off the flaking rust, then applying a rust-inhibiting primer to prevent more rust from forming and help the paint adhere properly.
Using a wire brush, scrub the partially rusted areas to remove flakes and powdery surface rust. Next, sand lightly with fine-grit sandpaper to make the surface more even, then wipe off the grime. Finally, coat the metal with a rust-resistant primer, and once that's dried, your project is ready for painting.
Heavy Rust – If the metal you want to paint is heavily rusted, scrubbing with a wire brush or sanding by hand may be ineffective. In this case, use a drill with a wire wheel to remove the rust, then coat the surface with a primer that adheres well to rusted surfaces.
Problem Areas – When rust eats too deep in a metal, the surface becomes too delicate to clean with abrasive methods like sanding and wire brushing. In these cases, I recommend using rust conversion products in the problem areas. The rust converter will soak into the rust and chemically change it into a non-rusting surface that you can paint. 
Also, you can use a chemical rust remover to dissolve the rust, leaving a clean surface to paint.
Can I Spray Rustoleum Over Rust?
Yes. You can spray paint Rustoleum easily over rust. The manufacturers of Rustoleum package the paint in ready-to-use spray cans. These cans are convenient, especially for small to medium-sized paint projects like painting metal vases or patching up faded paint spots on metal doors or furniture.
Rustoleum also comes in paint cans which come in handy when you need to paint a larger project such as the exterior of a car. You can apply this type of paint using a brush, or you can use it in a spray gun to make your job faster and easier.
Rustoleum canned paints are heavier than their spray versions; hence, they require extra preparation before loading them into your spray gun. You will have to thin out this type of paint before loading it into your spray gun. Thinning out the paint before loading it into your sprayer has several benefits. These are:
Thinning will increase the paint's viscosity, allowing it to flow more easily from the spray gun's nozzle.

Thinning ensures that there are no blockages in the spray gun as you paint. Constant blockage of the spray gun's nozzle will eventually spoil the sprayer altogether.

Lastly, thinning paint allows you to paint in thinner coats, ensuring a smooth and even finish for all your projects.
The recommended solvent for thinning most Rustoleum paints is acetone. This solvent allows the paint to dry quicker, especially on hot days. Use 6.5 ounces of acetone for every gallon of paint to get the correct paint consistency for your spray gun.
Rustoleum manufacturers also recommend using Xylene as the solvent to thin their paints with a hammered metal finish. However, unlike acetone, Xylene causes the paint to dry slightly slower; hence it works better for larger surfaces. 
How to Paint Rusty Metal With Rustoleum
Step 1: Preparation
First, ensure that your work area is well ventilated to avoid health risks caused by inhaling paint fumes.

Wear a respirator mask, goggles, and gloves to protect yourself.

Finally, lay down a drop cloth to catch stray paint mist and other dirt gathered during the project.
Step 2: Inspect the metal.
Begin by checking the extent of the rust on the surface. This step will give you an insight into which products and treatment methods to use on your surface.

If any part of the surface is too rusted to salvage, consider replacing or repairing it before proceeding with the painting project.
Step 3: Remove rust
Next, gently run a wire brush or sandpaper over the rust continuously until all the loose rust flakes away. If you intend to paint a big project, use a drill with a wire wheel or an electric sanding machine to get the job done faster. If you dread the sanding method, you can also use a rust remover to absorb the rusted parts chemically.
Step 4: Cleaning
Use a cloth to clean the surface with a normal household cleaner or warm soapy water.

Dilute some trisodium phosphate (TSP) with water and wipe any parts with heavy dirt like grime or grease.

Rinse the surface, then allow it to dry completely before proceeding.
Step 5: Prime
Next, spray on a light coat of Rustoleum metal primer to prevent further corrosion of the metal surface and get the paint to adhere better. 
Shake the can for about one minute after the mixing ball inside begins to rattle. To do this:

Hold the can upright, 10-16 inches away from the surface, then spray in a slow and steady back and forth motion. Make sure to overlap each stroke to ensure that no part of the surface remains bare.

Spray on at least two coats of the primer allowing each layer to dry completely before applying the next. Make sure that you carefully read the manufacturer's label to get the proper drying time for your primer.
Depending on the severity of the corrosion damage on your surface, these are the recommended Rustoleum products to use:
Rustoleum rusty metal primer – This product is ideal for heavily rusted surfaces because it penetrates through the rust and bonds to the bare metal underneath. 

Rustoleum Clean Metal Primer – Ideal for lightly rusted surfaces and previously painted metals.
Step 6: Apply paint.
Once you've finished all the procedures above, you are free to choose any topcoat pigment of your liking. You can go for a shiny finish or matt finish depending on your preferred style.
Spray on the paint carefully, as you did with the primer. Apply 2-3 coats of color, allowing each layer to dry before applying the next according to the manufacturer's instructions.
Which Is Better: Rust Converter or Rust Remover?
Rust converter and rust remover are two different products that provide an efficient solution to your rust problem in different ways. Many people get confused about their differences; hence, deciding which one to use for a project can be difficult. Below is an in-depth look at how both products work and which one to lean towards for your next project.
What Is a Rust Converter?
Rust converters are chemical solutions or primers that are applied directly to rusted metal. They work by converting rust into a protective chemical barrier. The adherent black layer formed is more resistant to moisture; hence it halts further corrosion of the metal below.
Most painters use rust converters on metals like iron, aluminum, or steel because you can't manually sand away all the rust to leave the bare metal. Manually stripping off all the rust will require stronger methods like sandblasting to fully remove the corrosion, especially if the damage is too much.
Before applying a rust converter to your surface, remove dirt, grease, and oil from the area so that the product can work into the rust effectively. Once you have applied the converter on the rusted areas, wait 15 minutes. The rust should start turning into a blue-black color which indicates that the product is working. 
If the surface doesn't change color, wait for 30 more minutes before reapplying the converter. Apply 2 or 3 light coats with a 15-minute interval between each layer and avoid slathering on thick layers to ensure that the product dries evenly. After a minimum of 3 hours, you can apply your preferred topcoat.
Pros of Rust Converter
It is easy to use

It requires minimal surface preparation before application.

Provides a durable barrier against moisture and oxygen, meaning it will be difficult for rust to build back up.

The barrier formed is resistant to chemicals which makes it ideal for protecting metal against the elements.
Disadvantages of Rust Converter.
Rust converter doesn't provide a lasting solution for rust formation. The product only reacts with its surface and does not reach all rust back to the bare metal. It only creates a stable compound ready for painting, but there's still some rust below.
What Is a Rust Remover?
A rust remover, unlike rust converters, completely separates the rust from the surface. This product chemically dissolves rust to prevent further damage to the metal.
Rust removers are ideal, especially when working on cars. When working on corroded car parts, you should remove the rust back to bare metal to properly inspect the car's structural integrity and provide a permanent rust solution that you can paint.
How Do I Use a Rust Remover?
First, apply the product directly onto the affected area, then use a wire brush to work the solution into the rust every 5 minutes. Doing this will ensure that the solution remains active until all the rust dissolves.
If you're treating smaller metals, immerse the object in the rust remover and let it soak until you see the rust starting to come off. Then, remove the object from the solution and wipe the product away using a lint-free cloth.
TIP: When treating the metal, do not let the rust dry out – you can apply more product as you require.
Pros of Rust Remover
This product provides a permanent corrosion solution by separating the rust from the metal. It removes all traces of the rust, therefore preventing further rust buildup for a long time.
Disadvantages of Rust Remover
Rust removal with this product is a very long process that requires time and patience. Additionally, it requires a more hands-on approach because you must constantly scrub the rust to ensure that it comes off completely.
So, Which Is Better: Rust Converter or Rust Remover? 
Both rust converters and rust removers are ideal products to try and contain or permanently stop rust from eating through metal. Rust converters offer an easy way out when you want to avoid the manual work of sanding. However, there is a constant risk of the corrosion progressing because, underneath the paintable coat, there is a chunk of rust.
So, if you want a sure way of keeping rust away, I recommend using rust removers instead.
Does Hammerite Crack?
Hammerite paints do not crack. Manufacturers develop these products using a unique alkyd technology that allows the paint to dry into a tough coating that resists cracking and eventual flaking. 
For example, some Hammerite paints are labeled as "High Heat Paint Aerosols." These paints are durable, and their heat-resistant technology allows them to withstand temperatures up to 600ºC. This property makes Hammerite paints ideal for use on surfaces constantly exposed to high heat and harsh elements. These include fire surroundings, boilers, barbeque grills, etc.
Conclusion
Metal furnishings and decor are always elegant and durable compared to other materials. You can use them indoors for beautiful window and door frames or patio furniture, or backyard grills.
However, even this strong material has a weakness: rust.
All metals made of iron or alloys containing iron, such as steel, will rust when constantly exposed to oxygen and moisture. Painting over rusted metal is one of the easiest and most economical ways of tackling rust problems. But you will have to use products best for use on rusted surfaces for best results. So…
Can You Paint Hammerite Over Rust?
You can use Hammerite paints directly over a rusted surface because they are developed specifically for that use. 
Hammerite is durable and possesses anti-corrosion properties that hinder the formation of rust, ensuring your metal items' long life. Furthermore, your surface preparation time is cut short because Hammerite paint does not require sanding down or primer application to adhere properly.